Army Archives
The Sunrise Service
Where did this tradition begin?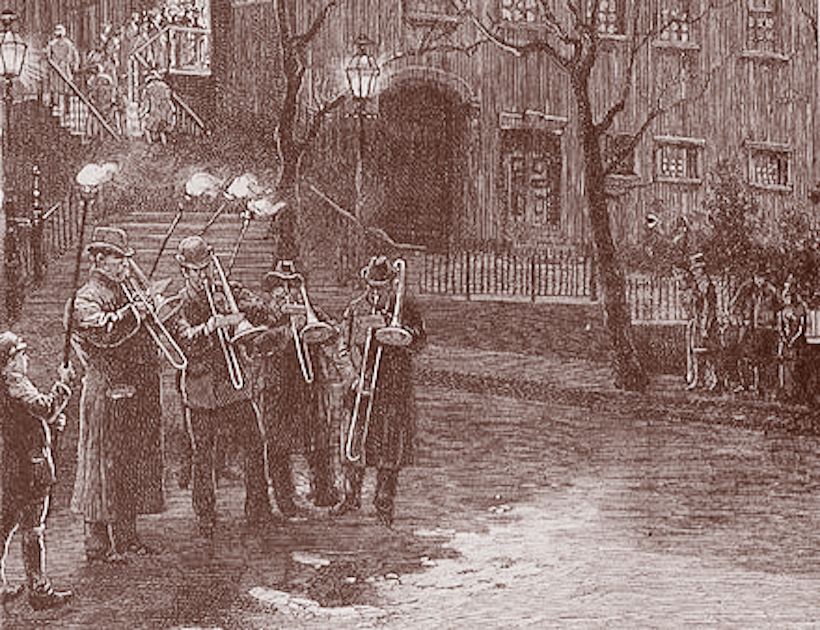 On a typical Sunday morning, The Salvation Army is buzzing with activity—people arriving for services, teachers preparing lessons, the officer going over his sermon one last time. However, at Easter, most corps (and other Protestant churches) hold a pre-dawn sunrise service. Where did this tradition begin?
In 1732 in Germany, the Moravians began an all-night of prayer that ended with the all-male congregation adjourning to a local cemetery to sing hymns and welcome the dawn. It was so moving that the following year, the entire congregation gathered to sing hymns before the sun rose on Easter morning. The idea spread by Moravian missionaries and may have come to America in the 1750s. The oldest (and most famous) sunrise service has been held annually since 1772 by the Moravian congregation in Winston-Salem, NC.
The Salvation Army was a developer of special meeting times. Midnight rallies, overnight prayer services, torchlight processions and all forms of meetings were common in the 1880s to the 1900s. The sunrise service was no exception. Every corps or community holds a service of some sort. In some communities, The Salvation Army partners with other churches to hold large outdoor gatherings. In California, the Army is regularly invited to join in at the sunrise service held at the famous Hollywood Bowl. The International Staff Band has provided the music for that event in years past.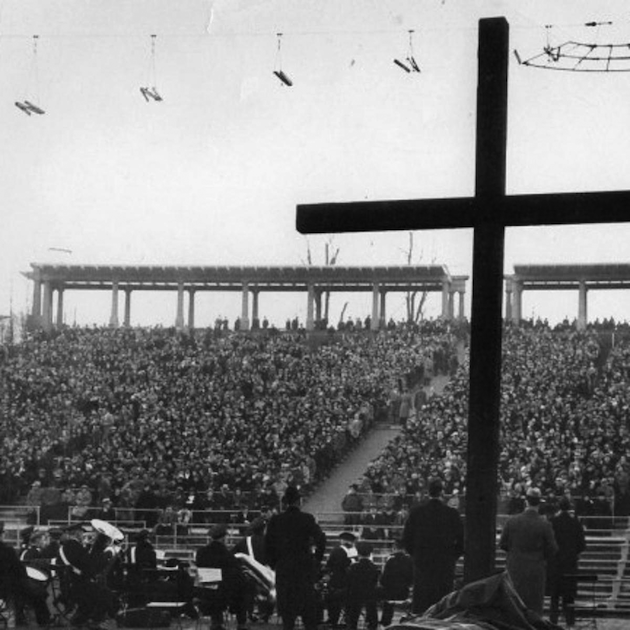 At some corps, the Men's Club or Home League provides breakfast after the service. Some corps hold their services outdoors, and some in the south use a cemetery. In Tennessee, the developers of the Seymour cemetery designed a small amphitheater, facing east, that is used for an annual interdenominational sunrise service in which the Army regularly takes part.
This Easter, reach out to your local corps and find out when the local sunrise service will be held.
To read more about this and other Salvation Army stories, see, McKinley, Edward H., "Marching to Glory: the History of the Salvation Army in the United States, 1880-1992" W.B. Eerdmans Pub. Co., 1995.Photos by National Headquarters Archives.